We all approach our work day a little differently...but whether you're living that 9 to 5 office life or keeping your own hours at home, it makes all the difference when you actually love where you labor. We are often approached by members of the Bond Collective community for tips and tricks on how they can elevate their workspaces.
Below are a few pointers for anyone looking to cultivate a hipper, happier and more productive work environment!
1 - LIGHT.
Natural light not only looks great, it feels great! Situate your home office near a window and if natural light isn't available, invest in a slightly cooler light bulb (3000 K or higher) to energize your lamp. Desk Lamps are a great way to add a functional style element to your office. Check out great selections at Beam, a Brooklyn based store, Ikea, West Elm, and CB2. We absolutely love Rejuvenations.com for lamps especially the adorable McBee lamp for only $60. Try the JAX lamp with USB, the Cedar and Moss table lamp, the Lynwood, the Bruno or any of the Angelpoise lamps.
2 - FLOORS.
Stay grounded with a rug that doesn't break the bank! Some of our favorites can be found at Nuloom, CB2, West Elm or Safavieh. Something simple like sisal or jute is always a rich, neutral addition, but plush or patterned rugs can be an easy way to make a statement. Any of these rugs will also help to soften the sound in a bare room (especially if you add a sound absorbing rug pad). For rugs on a budget try Wayfair or Overstock. Also Flor.com is another great option for wall-to-wall applications! Just make sure that your rug is either 100% wool, silk or a natural fiber; viscose and polypropylene rugs cannot be cleaned!
Pro Tip: Don't be fooled, "Bamboo silk" is just a fancy term for viscose, not a good option for high traffic areas.
3 - DIMENSION.
The right mirror can transform your modest office, reflect light and add a point of style to any room. We like this cluster of hand distressed mirrors from RH teen (another great resource) for only $31. The usual suspects, CB2, West Elm and Wayfair are also good places to hunt. Affordable art can also be found at Urban Outfitters or for something more curated, visit 20x200.com. Aarco makes traditional felt board signs that make a quirky, personalized addition to any bare wall. As always, flea market finds and vintage items are a great to blend in with newer items to add a sense of eclecticism.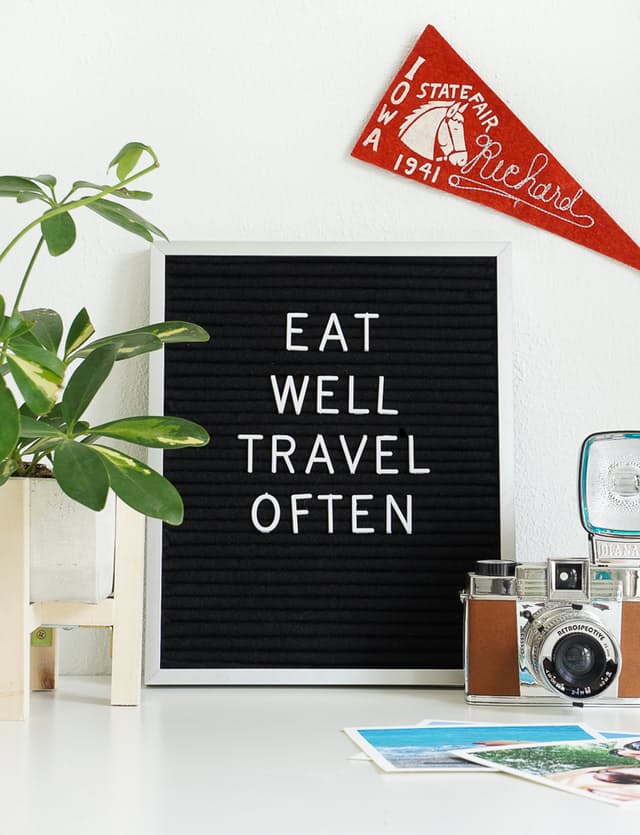 4 - RECYCLE.
Books and magazines make great furniture! A stack of your favorite magazine subscription or books can act as a chic side table in some cases. Put a small tray atop a stack of coffee table books in your lounge to create an instant side table! If you're not as well read, grab a stack of books for as little as $10 from www.booksbythefoot.com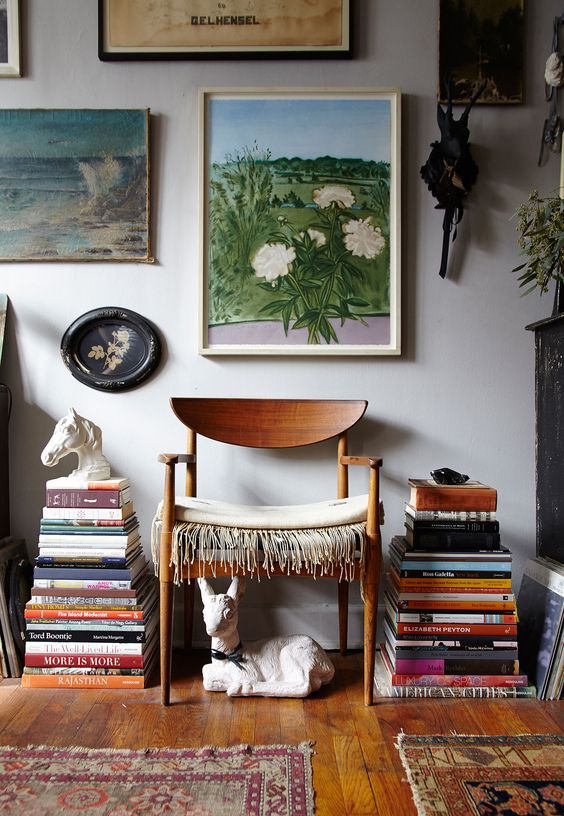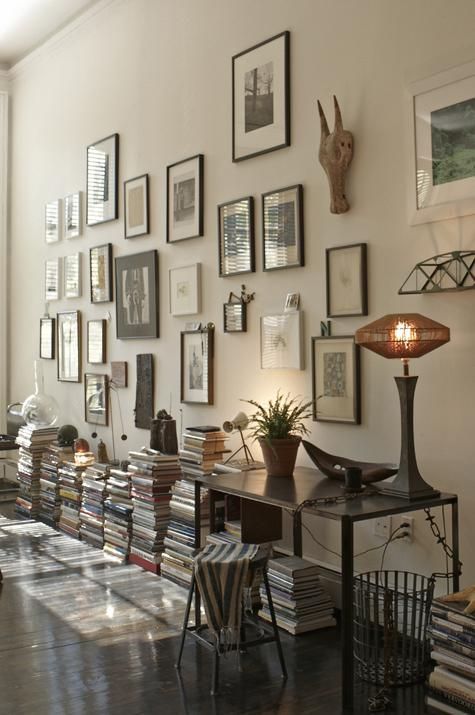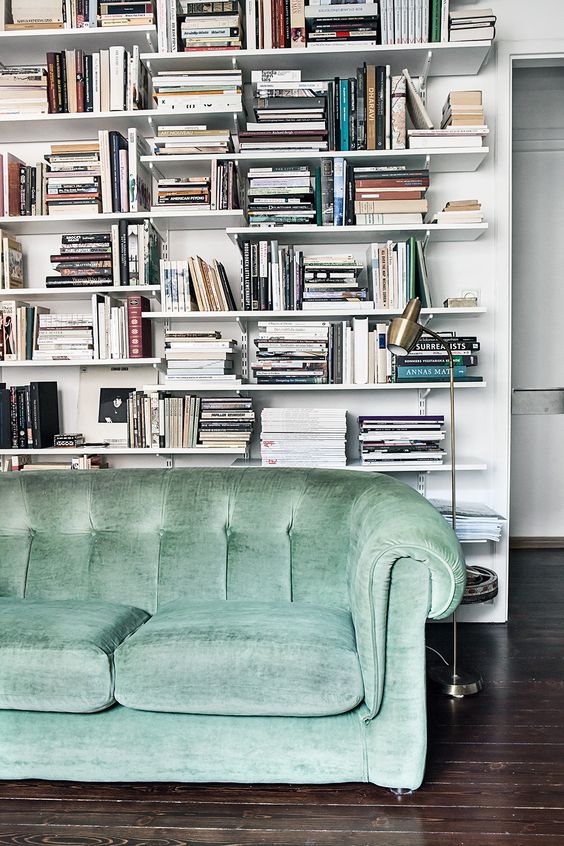 5 - GREEN.
A verdant touch can bring life into even the dullest cookie-cutter cubicle. Succulents, cacti and broad leaf plants are super low-maintenance and look beautiful upon a stack of books, a windowsill or any lonely corner. For a more sophisticated look, try a fig leaf or banana tree in one of these great planters from West Elm. More affordable options can be found at Home Depot, EPlanters.com, NewProcontainers.com and Wayfair. Our quirky "plant guy", Dex has amazing plants at great prices. You can reach his company, Urban Jungle at (646)-841-5222 and let him know we sent you!
And if you can't pocket the real thing, this lush graphic poster from Urban Outfitters might also do the trick….
6 - STORAGE.
Japanese organizational consultant Marie Condo got it right with her book, "The Life Changing Magic of Tidying Up". However, as much as we'd like to throw out everything we don't absolutely love, some things need to get filed away. For sleek storage alternatives try document and file boxes from The Container Store or Poppin. Replace ugly cardboard filing boxes with these handsome objects for a curated looking space as they look beautiful stacked below a table or on a shelf. Find a few more of our favorite storage and shelving options below.
7 - SIT.
Finding the right office chair is a lot like finding the right mattress: it's different for everybody. We highly recommend in-store shopping to find your perfect perch. Do consider your body type and personal needs when picking out a chair. If you run hot, maybe don't invest in a leather chair and instead go with breathable mesh. If you you like a dangerously low recline, look for something solid that can stand up to your balancing act. And if you're boney butt always hurts, a fluffy flokati arm chair might be the way to go. Here are some of our favorite designs, but make sure you try it before you buy it!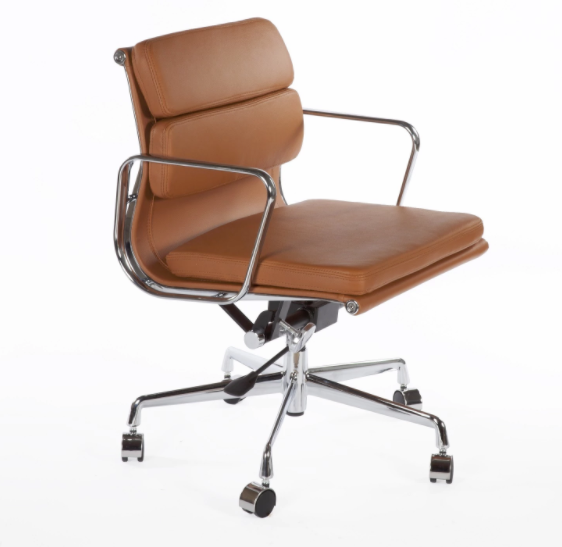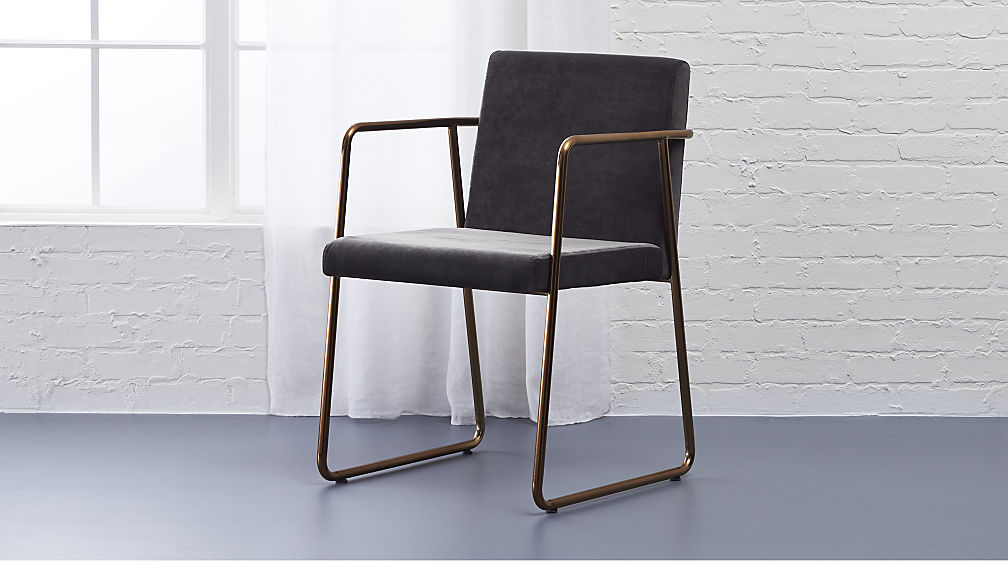 8 - TIME.
Always working against the clock? Give yourself a reason to look up from your computer by investing in a beautiful time piece for your desk or wall. Clocks bring order into an otherwise chaotic work environment and they look pretty, too! Here are a range of cocks we love. The Seiko maritime clocks are the perfect blend of form and function.
9 - FRAGRANCE.
Last but certainly not least, the right fragrance for your work space is imperative. There is nothing more personal than scent, so make your space your own with a candle, diffuser, room spray or incense that you love. Jo Malone's Lime Basil diffuser is fresh and energizing while Byredo's line of candles offer a more sensual atmosphere. Sydney Hale & Co. and Illume are great, too! For the discerning nose, try Aedes De Venustas, Le Labo, Dyptique or Barney's which all have an astonishing array of scented products. On a budget? Steven Allen always has fresh affordable scents and I always love a cleansing incense like Santo Palo or Pinon.
Personalizing your office should be fun. Always keep your eyes peeled at flea markets, and remember Etsy, Ebay, Chairish, Craigslist and 1stDibs are great sites to search for vintage finds as well. Enjoy making your office beautiful and share your results with us on Instagram at @BondCollective
About the Authors:
Elide Grabowski and Thomas Gibbons are the energetic design duo behind Bond Collective's latest FiDi locations. Hailing from distinct creative backgrounds, together they draw on travel, art and history to reinvent the workplace and develop inspiring spaces for all Bond Collective members.
Have any questions about what Bond Collective can offer your company?
WE'D BE MORE THAN HAPPY TO ANSWER THEM AND TO OFFER YOU A PERSONALIZED TOUR OF ANY OF OUR LOCATIONS IN THE FINANCIAL DISTRICT, FLATIRON AND BROOKLYN.